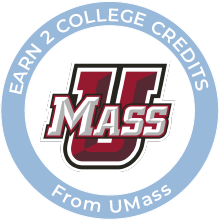 Rising Researchers is a research experience like no other. This research program offers college credit, a certificate of completion, and has clear deliverables that provide our students with an edge in college admissions. 
Work virtually, while still performing cutting edge research, under the guidance of a scientist at a top research university

Earn 2 college credits

Receive a certificate of completion – highlighting your participation in college-level research 

Work is showcased through a research report + poster presentation

Publication in UMass's research journal

Weekly office hours for individualized support from both the scientist running the course + an experienced admissions counselor who will show you how to highlight this experience
Winter 2023

Machine Learning for Health Equity Research Intensive Camp

Course Overview

Welcome to our winter Research Intensives Course where we will explore the use of computing and statistical tools for health equity research. This is an 8-week online winter research class with four learning units organized by themes.

The course is designed to provide you with an introduction to statistical and machine learning techniques for understanding, finding, and explaining health equity gaps in electronic health records data. Through lectures, hands-on experiments, public electronic health records databases, basic machine learning algorithms, basic statistical skills and tools, class and small group discussions, and oral presentations, we will delve into the computational world with emphasis on human diseases like cardiovascular disease and health equity issues. The hands-on patient cohort selection and machine learning modeling will emphasize the proper use of the scientific method to answer a research question, develop a hypothesis, carry out computational tasks, make observations, analyze, interpret and communicate results.

Learning Units

Introduction to the scientific method of research; with emphasis on hypothesis
generation and testing, using statistical tests.

Introduction to statistical sampling and patient selection criteria.

Introduction to social determinants of health (SDoH) and their importance in
patient care and health outcomes.

Introduction to machine learning modeling tools to detect and "explain" health
equity gaps and their association with social determinants of health.

Program Details

Dates: January 9 – March 23, 2023

Schedule: Mon/Tues/Wed 7pm – 8:30pm ET/4pm – 5:30pm PT (live lessons), office hours + Q&A on Thurs & Fri evenings & by appointment.

Academic Credit: 2 College Credits + Certification of Completion issued by University of Massachusetts Amherst (UMass)

Student Profile: Rising 9th – 12th grade. International students are welcome to apply.

Course Prerequisites: This course has no course prerequisites, but requires students to be committed to attend classes, learn, fully participate in the class experiments and discussions, and be respectful to each other.

Format: Online with live (synchronous) sessions + offline (asynchronous) assignments.

Cost: $4,900. Apply by Nov 1 to get $200 off. 

Payment Details: A 50% deposit is required to secure a student's spot, with the remaining balance due 60 days prior to the program start date. Non-refundable.

Application Deadline: December 19, 2022 or when all spots have been filled (rolling admissions). Space is limited.

Summer 2023

More information coming soon…
Meet Our Happy Students & Parents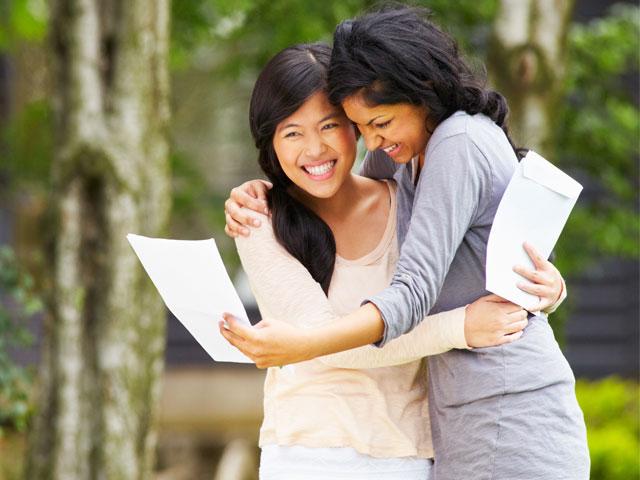 College Admissions Advantage
It is getting increasingly harder to stand out from the masses in the college admissions process. A high GPA is simply not enough to get into a top-tier university. How students spend their time outside of the classroom is closely examined and is an integral part of the application process.
With more colleges becoming test-optional, increased emphasis is placed on extracurricular achievements. It is critical to demonstrate depth and commitment in your activities.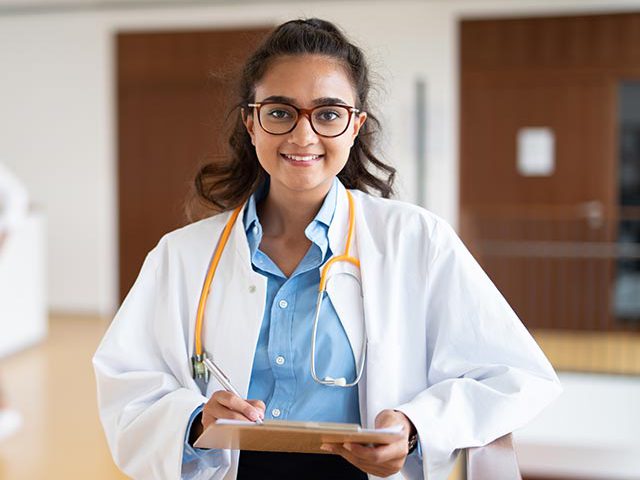 Direct Medical (BS/MD) Applicants
With the acceptance rates at U.S. medical schools being so low and the admissions process so grueling, BS/MD Programs have grown in both popularity and competitiveness. These programs have always been selective, but with each passing application cycle, the competition is getting fiercer.
A strong BS/MD applicant will have in-depth experience in both clinical and research fields. Rising Researchers provides a way for BS/MD applicants to gain valuable research experience.
Growing Competition & Low Acceptance Rates
| | | | |
| --- | --- | --- | --- |
| University | # Applicants | # Seats | Admit Rate |
| BS/MD: George Washington University | 1,000 | 10 | 1% |
| BS/MD: Case Western Reserve University | 2,800 | 15-20 | 0.4% |
| BS/MD: Penn State University | 1,549 | 41 | 2.6% |
| BS/MD:  Brown University | 3,516 | 82 | 2.33% |
| BS/MD: University of Connecticut | 1,500 | 25 | 1.67% |
| BS/MD: University of Pittsburgh | 2,000 | 25 | 1.25% |
| BS/MD: Rochester Institute of Technology | 500 | 5 | 1% |
| Harvard University | 40,248 | 1,980 | 4.92% |
| Yale University | 29,443 | 1,508 | 6.54% |
| Princeton University | 32,838 | 1,823 | 5.6% |
| Duke University | 39,783 | 3,057 | 7.7% |
| Brown University | 36,794 | 2,523 | 6.9% |
| University of Pennsylvania | 42,205 | 3,404 | 8.07% |
| Columbia University | 37,389 | 2,185 | 5.8% |
| Dartmouth University | 20,034 | 2,092 | 10.4% |
| Cornell University | 47,038 | 5,889 | 12.5% |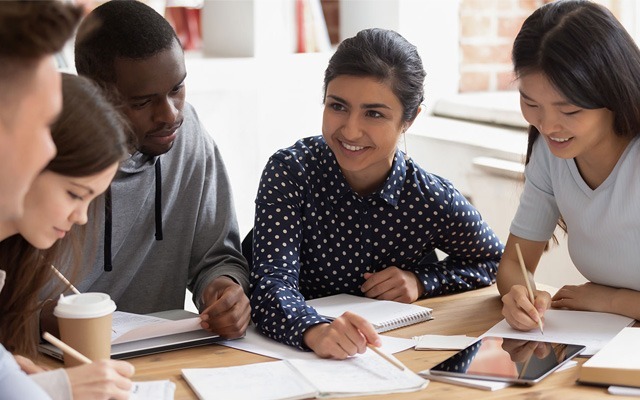 What Makes Rising Researchers Unique?
Earn college credit while performing college-level research. Few competitors offer college credit. Not all research experiences are created equal; college credit from a top research university like UMass ensures the high standard of the course.
Work with a leading scientist from UMass to perform detailed research in a nurturing and team-focused atmosphere.
Students learn how to take their research to the next level by getting it published in a scientific research journal. Detailed steps and guidance are provided to each student.
Courses are in the evening, allowing students to pursue other commitments during the day.
Small course size, individualized attention.
Get Published In A Scientific Research Journal
Not only do students earn 2 college credits, but they will also have their research published in UMass's scientific research journal. This intensive course walks students through the entire scientific writing process with the goal of creating a research report and poster that will be published. Stand out in the competitive college admissions process by submitting your publication with your college applications.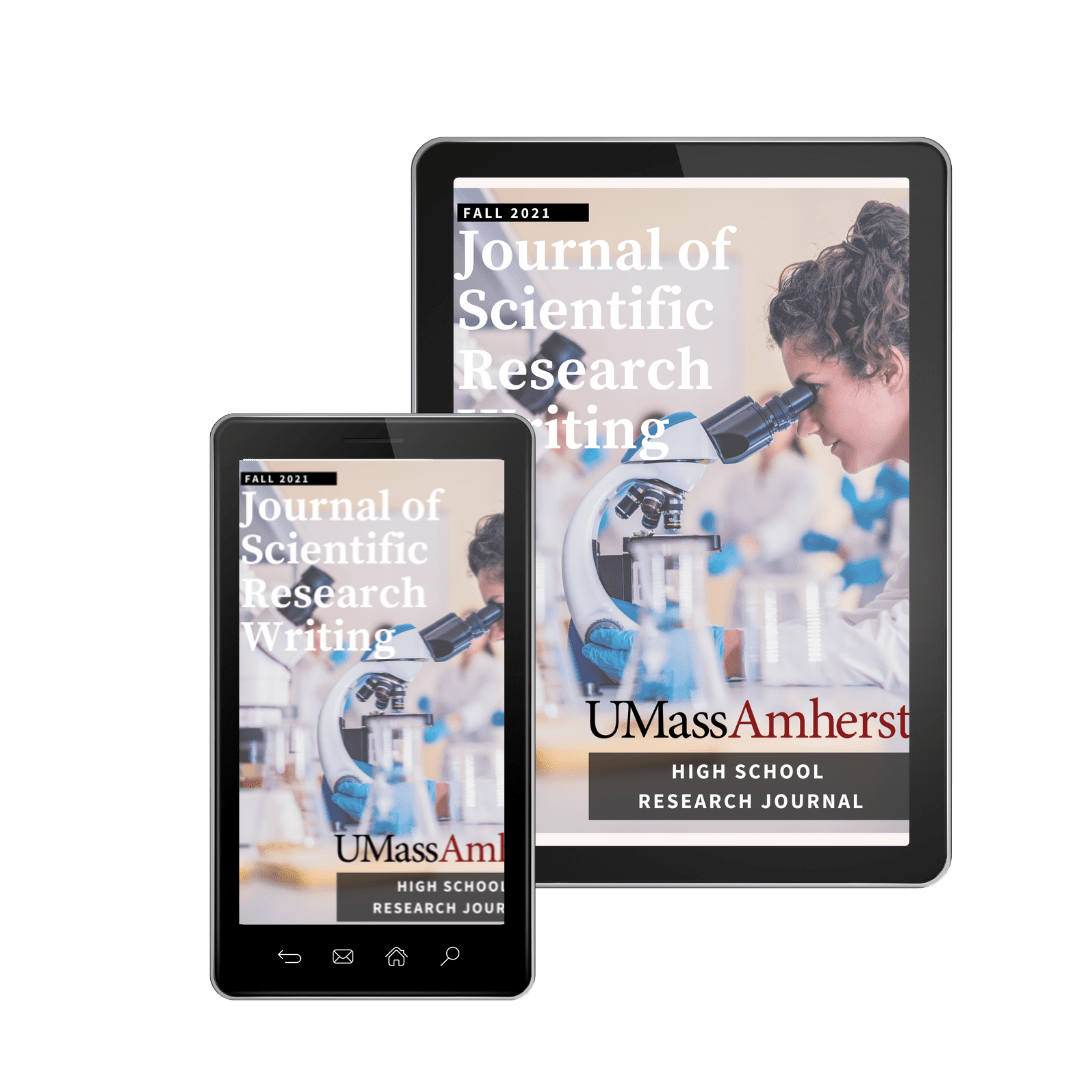 View the latest publications, featuring college-level research by talented high school students.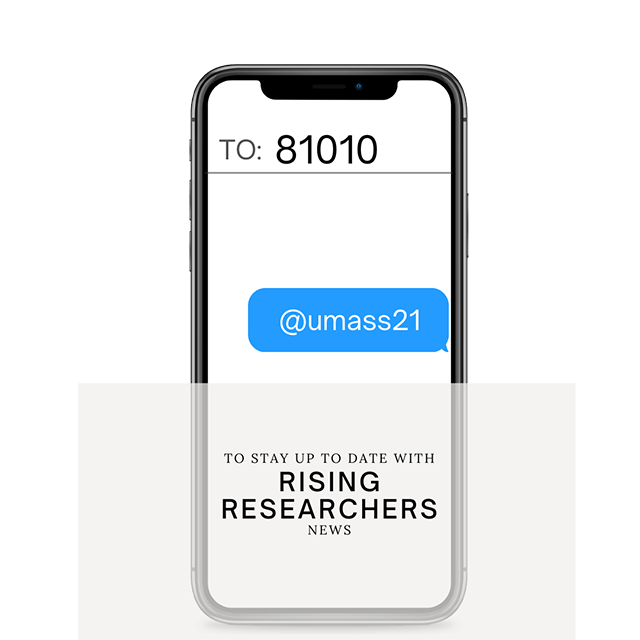 To be the first to know when a new session opens.
Prefer Text?
Text @umass21 to 81010 to receive text updates.